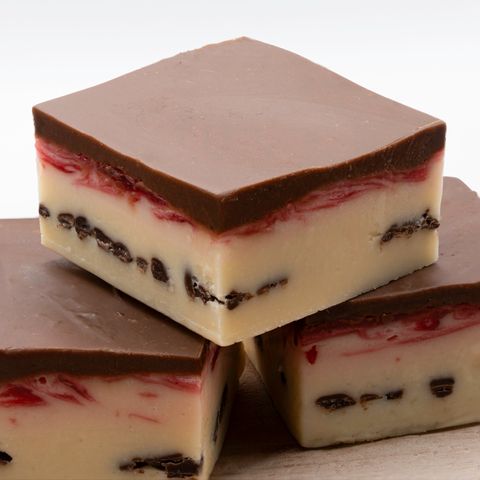 JELLI TIP FUDGE
Description
Our amazing fudge chef ate a whole tub of Jelli Tiip ice cream to perfect this fudge - and she nailed it. A combination of creamy vanilla, chocolate and delicious rasberry jelly. A Kiwi favourite! Our Fudge and Nougat are made fresh in our Arrowtown kitchen and are cut and packaged delicately by our remarkable staff.
In Stock
Customer Reviews and Ratings
No Reviews
Be the first to review this product!