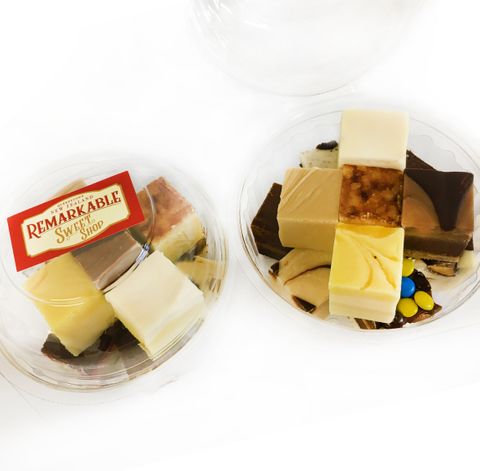 FUDGE PUNNET ASSORTMENT
Description
A mixture of our famous fudge and nougat, packed nicely in a resealable punnet. Approximately 300 grams. Flavours may vary. Our Fudge and Nougat are made fresh in our Arrowtown kitchen and are cut and packaged delicately by our remarkable staff.
In Stock
Customer Reviews and Ratings
No Reviews
Be the first to review this product!