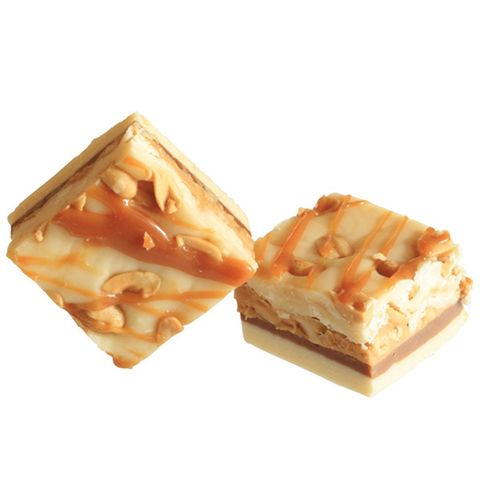 Caramel Nut Slice Fudge
Description
This layered fudge is packed with salty peanuts, creamy peanut butter, melted chocolate caramels and finished with a gooey salted caramel topping. The perfect balance of sweet and salty in every bite. Our Fudge and Nougat are made fresh in our Arrowtown kitchen and are cut and packaged delicately by our remarkable staff.
In Stock
Customer Reviews and Ratings
No Reviews
Be the first to review this product!