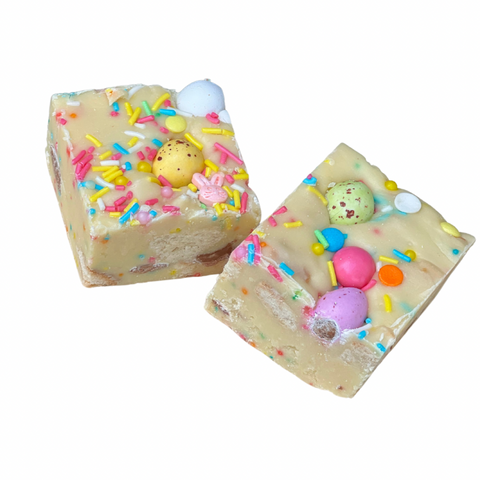 Mini Egg Easter Fudge
Description
Our Easter Fudge this year is packed with chunks of biscuit and white chocolate, whole crispy-coated mini milk chocolate eggs and delightful, crunchy sprinkles - all wrapped up in creamy vanilla fudge. Hop to it!
In Stock
Customer Reviews and Ratings
No Reviews
Be the first to review this product!