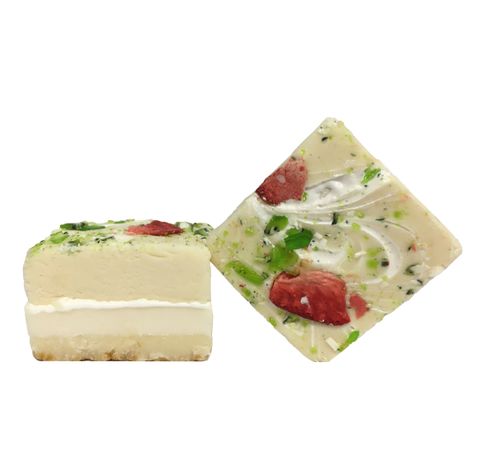 Pavlova Fudge
Description
A Kiwi (or is it Aussie?) classic. A dense vanilla fudge base with chewy nougat layer, creamy whipped filling, with a light vanilla fudge swirled with more whipping, kiwifruit rock and real strawberries. Please note: due to the creamy and runny nature of the whipped filling, it does have a tendancy to trickle out of the fudge once the fudge has been wrapped. This wont affect the deliciousness of the fudge in any way but does make the fudge look slightly different to the image shown.
In Stock
Customer Reviews and Ratings
No Reviews
Be the first to review this product!