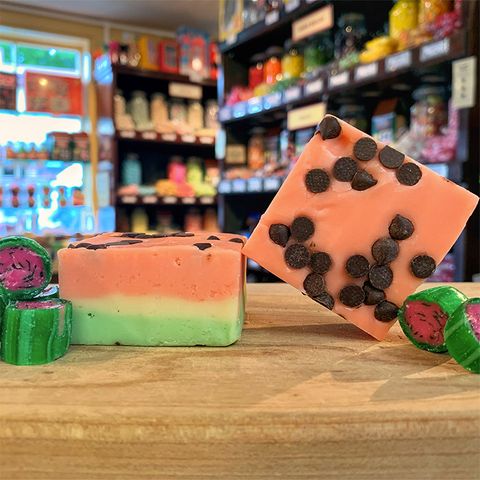 Watermelon Fudge
Description
Don't be shy...try this wonderful flavour of summer fudge, it truly tastes just like a slice of juicy watermelon. Each piece is hand cut by our remarkable staff. Remains in "Delicious Condition" for 10 weeks.
Out of Stock
Customer Reviews and Ratings
No Reviews
Be the first to review this product!