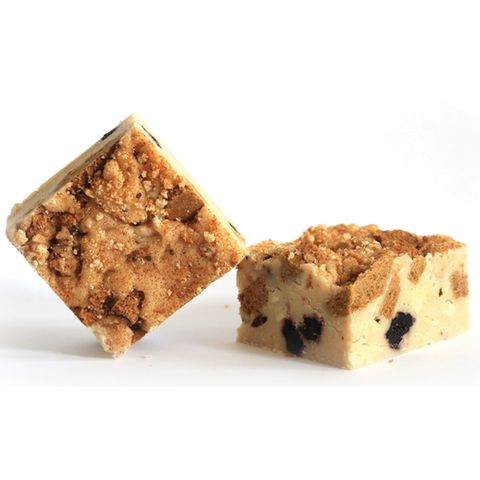 APPLE CRUMBLE FUDGE
Description
Yummy bits of cinnamon seasoned apples, blueberries and blackcurrants, mixed with a splash of alcohol and our decadent fudge, then topped with crunchy biscuits. This new flavour will definitely keep you warm for the coming winter months. Our Fudge and Nougat are made fresh in our Arrowtown kitchen and are cut and packaged delicately by our remarkable staff.
In Stock
Customer Reviews and Ratings
No Reviews
Be the first to review this product!